WELCOME!
Your load, our duty…
Mp Air & Sea Logistics continues to grow day by day by swiftly accommodating itself to rapidly developing demands and changing conditions. Having our operations in 193 countries, we provide flexible models that fit well with our customers' requests and expectations. With all our competence, methods and experience, we relieve you from mental stress and provide original solutions for entities to generate cost advantage.
It has a more cost-effective and advantageous method for short-distance transfers in comparison to other transportation systems. Let us swiftly deliver to the desired place safely and firmly!
read more
→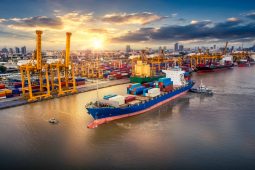 While providing safe and technological logistic support from/to each and every port in the world where most of international trade is realized, we make transportation whenever you want in the most economical and the fastest and the easiest way.
read more
→
Thanks to our understanding of quality service and strong network of agents, we are able to offer export and import services for international airports that are open to international trade.
read more
→
Why Us?
As MP Air & Sea Logistics, in principle, we deliver:
the correct product,
to exactly the place
of the right customer,
at the right time,
in the right amount,
in the right manner, and
at the right cost.